---
The BIG Promotion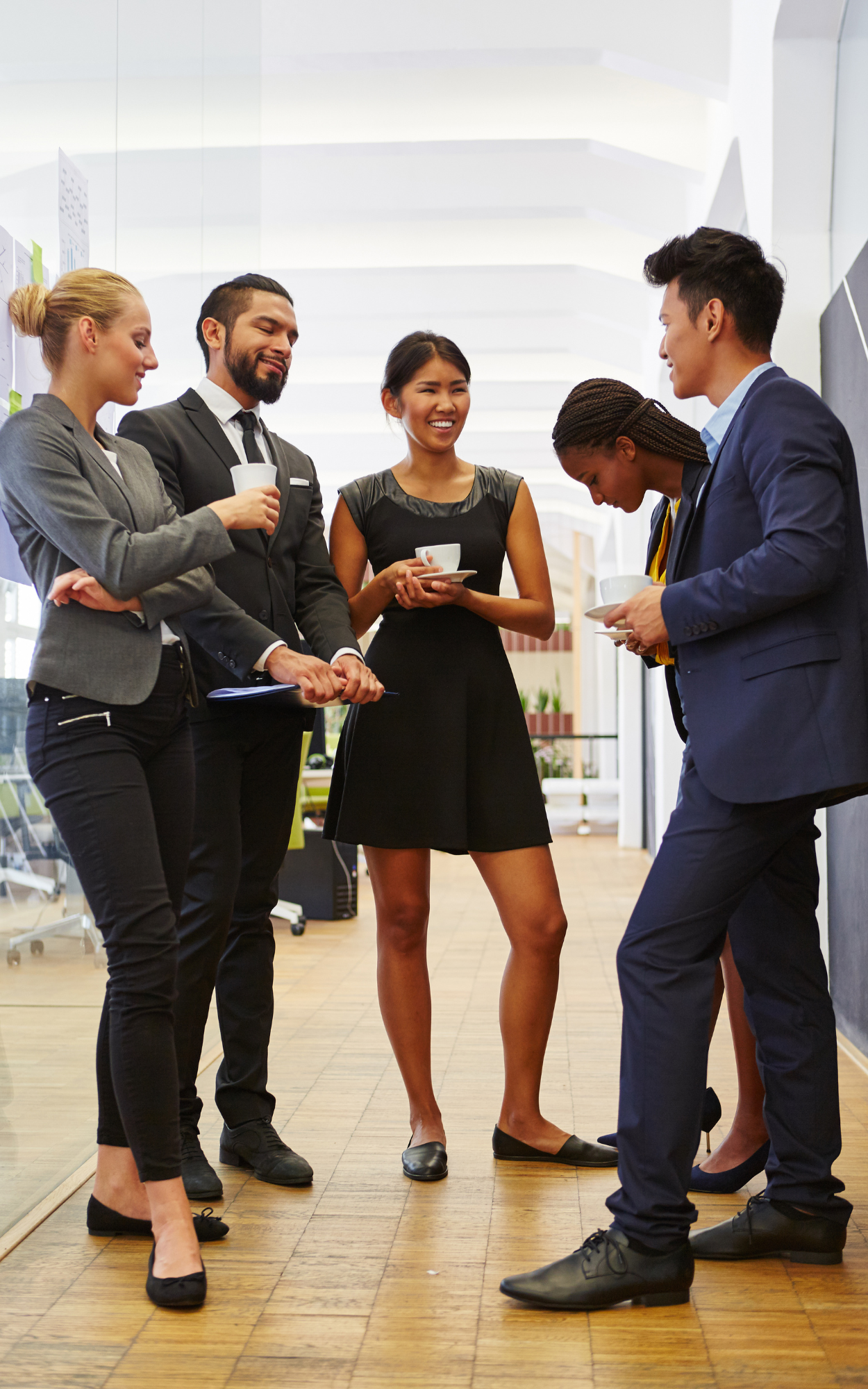 What happens


Every day, star team members in growing companies eagerly accept promotions to new management roles.

But too often they find themselves with few resources on how to fit these new roles into their very unique lives.

Even when their companies offer development programs, those programs don't adequately address the life side of their work-life equation. It can leave new managers feeling stuck, even panicky.

This is not the solid footing everyone wants them on.


There is, however, something that can be done about this.
---
Group coaching is a co-created environment.
What can be done?


A coaching community of one's own can empower you as a new manager with clear action.

🔥 Get ahead of and solve relatable challenges.

🔥 Move faster in your role without breaking parts of your life.

🔥 Spend more work time on work, and more life time on your life.


BONUS: The [N]MC models coaching as outlined by the International Coaching Federation. This method maps beautifully onto modern leadership approaches.

Even if you have a company coach, partnering with myself and the [N]MC will address parts of your total human life that companies simply don't have the bandwidth to address.



---
"Damon is damn good at listening without judgment. My 90 minutes with him may be the first time I ever felt heard without judgment or expectation." -Meg
---
Untying a few nots

It can be useful to clarify what the [N]MC is not.

❌ Not manager training – This is not me teaching new managers how to be better a their job, not even covertly. I have no agenda for how they manage.

❌ Not coach training – While I do model coaching, I'm not teaching coaching frameworks. This isn't what I do.

❌ Not group coaching – It's more accurate to describe this as one-on-one coaching where we crowd-source potential action.

And finally...


This is NOT the Damon show


The action steps that arise in The [N]MC come from the genius of its contributors, not its well-groomed host.

I'm merely the facilitator of exploration.

---
"On meeting Damon, I immediately felt at ease. His calm manner naturally encouraged our conversation. I expected him to fire questions at me left, right, and center, but rather, he led me through a discussion guided by my own intentions." -Kevin
---
What happened to me


Getting promoted to a department head changed my life forever in 2003. I'd been an artist, hiding in the trenches of personal training.

Then, they promoted me.

Eventually, I took many leadership roles, departmental, single and multiple unit roles too.

What I came to love about leadership roles was seeing other people grow. Which is part of why coaching works so well for me as a vocation.

These days, I live in Mexico's Riviera Maya with my wife and our dogs. I keep daily practices in athletic training and Vipassana meditation, both core to my own confidence.

---
"Damon is a skilled professional coach that really takes the time to understand the obstacles that a person may be confronting. His superb active listening skills and empathetic approach make it very easy for a person that speaks with him and opens up. I would highly recommend Damon as a coach!" -Brian

---
Fit that new managment role into your life. Not the other way around.
---
Membership | $50/mo

✅ Monthly commitment
✅ Bills automatically
✅ Cancel anytime without penalty
Features:
Access to two calls every month
Links to recordings & any notes
25% discount on MCM coaching packages (after 3 consecutive billing cycles)